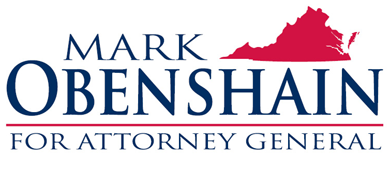 Join Team Obenshain | Contribute
Dear Robert —
We are just a few weeks away from the Republican Convention and I want to first of all thank you for your hard work and support.
I'm honored to have people like you on Team Obenshain, working so hard to win the nomination.
Because of you and your commitment to my campaign we are in a great position to earn the nomination but I need a few more details from you that will help my team and me prepare for the 17th and 18th of May.
By filling out your Obenshain Delegate Profile you will help us tremendously in our preparation.
PLEASE CLICK HERE TO FILL OUT YOUR OBENSHAIN DELEGATE PROFILE
And for an update on the campaign, you're invited to join a statewide Team Obenshain conference call this Sunday at 8 PM. You can call in at (530) 881-1212 and, when prompted, enter the meeting ID 262-386-866. I'd love to be able to give you an update and field your questions on Sunday, and I hope you can join the call!
Suzanne, Sam, Tucker, and I can't thank you enough for all of your help during this campaign and look forward to seeing you on May 18 at Convention!
Best regards,


Mark Obenshain
Paid for by Obenshain for Attorney General