Minnesota Lynx not wearing Black Lives Matter shirts in Texas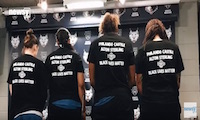 Minnesota Lynx players did not wear T-shirts supporting the Black Lives Matter movement ahead of Tuesday's game in San Antonio after four off-duty police officers walked away from security jobs at a Lynx game over the weekend because of the garb.





Trump calls for Ruth Bader Ginsburg to resign following political attack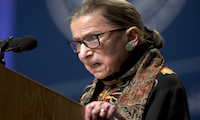 Donald Trump called Wednesday for Supreme Court Justice Ruth Bader Ginsburg to resign for saying publicly that she feels he is unfit to be president. Lashing out, Trump said the 83-year-old justice's "mind is shot."





Today's Edition Sponsored By:


Dallas Police Chief Tells Politicians 'Step Up'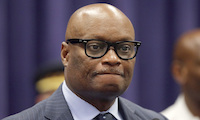 The chief of police in Dallas has questioned state laws which allow civilians to carry firearms openly, saying it can hamper investigations. David Brown also gave further details about the use of a bomb-carrying robot to kill Micah Johnson, the sniper who shot dead five officers at a protest in Dallas last Thursday.





Will Hillary Ditch Black Lives Matter?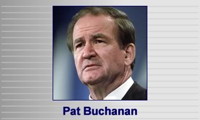 After the massacre of five Dallas cops, during a protest of police shootings of black men in Louisiana and Minnesota, President Obama said, "America is not as divided as some have suggested." Former D.C. Police Chief Charles Ramsey, an African-American, says we are "sitting on a powder keg."





Today's Edition Sponsored By:


Inside info? Fox News suspends Newt Gingrich as contributor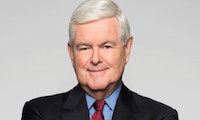 Fox News says it is suspending its contributor agreement with Newt Gingrich "due to the intense media speculation" about him as a potential vice presidential candidate of Republican Donald Trump.





Trump and family meet with Pence amid swirl of VP talk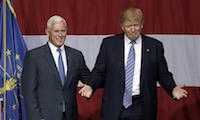 Donald Trump and key members of his family huddled with Mike Pence Wednesday morning at the Indiana governor's mansion as the billionaire enters the final phase of his search for a running mate. Trump was directing his staff to prepare for a Friday announcement.





Ryan's request to cut off Clinton intel briefings denied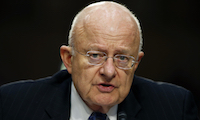 Director of National Intelligence James Clapper shot down a request by House Speaker Paul Ryan seeking to deny Hillary Clinton classified national security briefings once she becomes the Democratic nominee.





'Never Trump' continues to wage delegate battle
Anti-Trump "agitators" attempting to stage a GOP convention coup are trying to convince delegates they are not bound by their states' primary results in a last-ditch scramble, despite the more than 13 million pri-mary votes already cast for the billionaire.





The power of lawlessness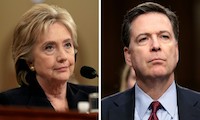 The fact that Hillary Clinton is skipping away from yet another scandal that would have destroyed any other politician except her equally Teflon husband is in line with Clinton family tradition.





Love racing? Join GOPUSA in sponsoring Bobby Eberle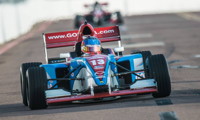 Bobby Eberle is working his way up the Mazda Road to Indy, but he needs your help. Please join GOPUSA in supporting Bobby. With your organization as a partner, you can bring together your love of racing and conservative politics.




Subscribe: Follow this link for your own subscription to GOPUSA

Forward: Forward this e-mail to a friend

Change: Need to change your e-mail address? Follow this link

Unsubscribe: Follow this link if you no longer wish to receive the GOPUSA Eagle e-mail update.

Copyright 2000-2016 www.GOPUSA.com
A Division of Endeavor Media Group, LLC
P.O. Box 981354
Houston, TX 77289